(the following is part two of a new series presented by

The Blanket Effect

, reporting on
experimental barium spraying over areas including the continental United States. from
the Defense Technical Information Center

website

. For all 7 in the series, click

DTIC link

)
Composition and Structure Measurements in an Ionospheric Barium Cloud
23 DEC 1981
A 48 kg barium payload was launched from
Eglin Air Force Base
, Florida on 12 December 1980 at 2311 GMT and detonated at 183.7 km.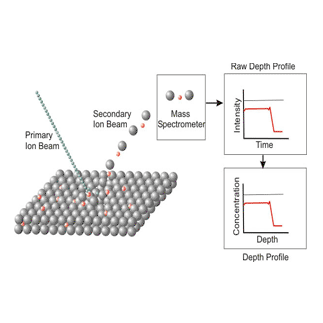 At 2342:50.25 GMT, a second rocket, instrumented with an ion mass spectrometer and pulsed plasma probes, was fired to traverse the
barium
cloud
.
Composition, ion density, and structure measurements were acquired up to 241.2 km in both the natural and disturbed ionosphere.
(image right of process, from
QSPEC Technology
)
The rocket penetrated the
barium
cloud
between 147 and 184 km.
In addition to the Ba+, Ba++ produced by H Lyman alpha ionization, and Ca+, an impurity in the barium were detected in the cloud.
A peak barium ion concentration of about 6,000,000 ions cu cm was measured at 161 km where the ionospheric NO+ and O2+ ions were essentially eliminated by large recombination loss.
The bottom side of the
barium
cloud
had a relatively smooth structure while the top side showed significant density fluctuations.
The first experimental evidence of a theoretically predicted E region 'image cloud' was found in the form of an enhanced NO+ layer just below the
barium
cloud
.
(image right of
an enhanced aurora, from

history.nasa.gov

)
Unexplained wave-like density variations in O+, NO+, and O2(+) also were seen above the
barium
cloud
to 195 km.
(image left of
energy density wave movement, from
forum.physorg.com
)